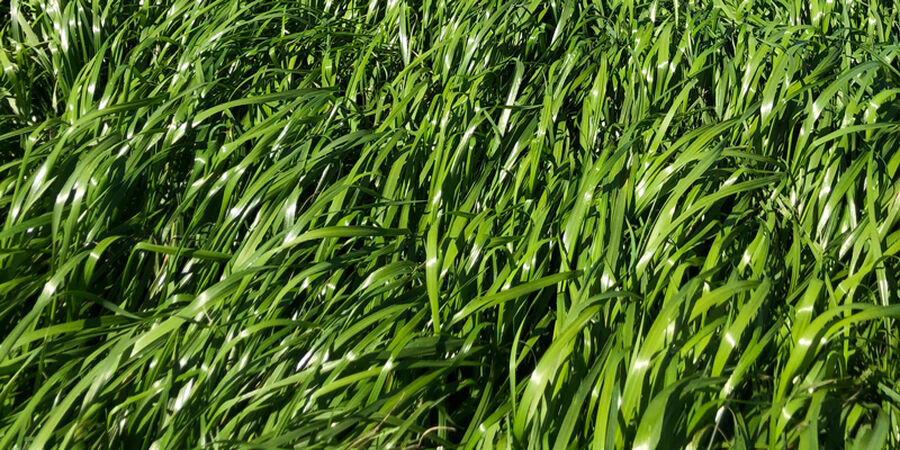 One of the most cost-effective ways to increase pasture production on the shoulders of the season is through the application of Donaghys GibbSTART MAX in conjunction with Nitrogen (N). The active ingredient in GibbSTART MAX is Gibberellic Acid (GA3), a naturally occurring plant hormone that mobilises plant energy reserves, promotes growth and elongates leaf and stem at a cellular level. At the peak of the season, plants produce enough of their own GA3, but as we approach the shoulders of the season when anticipated pasture growth is still yet to ramp up due to temperature and light limitations, the application of additional GA3 can be beneficial to boost feed supply to meet animal demand.
When applied to pasture within 5 days of grazing during these shoulder periods, the economics are quite favourable with responses typically ranging between 200-500 kg DM/ha four weeks after application - but have been known to be as high as 1,000 kg DM/ha!
When applying Gibberellic Acid, it is vital that Nitrogen nutrition is optimised to compensate for the dilution of Nitrogen in the plant tissue during rapid growth. Numerous studies have shown that GA3 applied simultaneously with at least 7-10kg/ha of Nitrogen initiates responses up to 18% higher than if the Gibberellic Acid was applied alone. Our recommendation is liquid Nitrogen in the form of UAN, tank mixed with GA3, as the most efficient and cost-effective way of getting the required Nitrogen into the plant. This is because liquid application is more uniform than granular products and it eliminates the need for a second application with a spreading truck.

In addition to increased DM production, applications of GA3 also have a profound and positive effect on the botanical composition of pasture swards. A study carried out at Lincoln University in 2013 revealed an increase in diversity following the application of GA3, with chicory and legumes being most responsive. After treatment, diverse pastures contained a higher proportion of herbs and legumes compared with control or N-fertilised pasture.
Read Below for Our Latest Special
Product

Application Rate

GibbSTART MAX

40 ml/ha

Liquid Urea 18%

70 L/ha

Spreadout

200 ml/ha

This combination for $38.37 + GST /ha*
*With a nominal response of 500kg DM/ha this equates to a cost of 8c per kg DM/ha grown. We will deliver to Canterbury addresses free of charge the amount of Liquid Urea 18% required to complete the job so no inventory required to be stored on farm. For other South Island addresses, deliveries fees apply. Offer subject to stock availability, valid for orders placed before 30 September 2023.
Key Points
When moisture and nitrogen are not limiting dry matter responses typically range from 200-500kg DM/ha about four weeks after application
Apply in autumn, late winter or early spring when growth is limited by temperature to increase feed supply
Apply within 5 days of grazing, when there is adequate green leaf present for uptake
Apply in conjunction with UAN to enhance DM responses
Click to Contact your local Agronomist for further information.

Or, download the full Spring Spray Specials flyer (PDF 0.6mb).