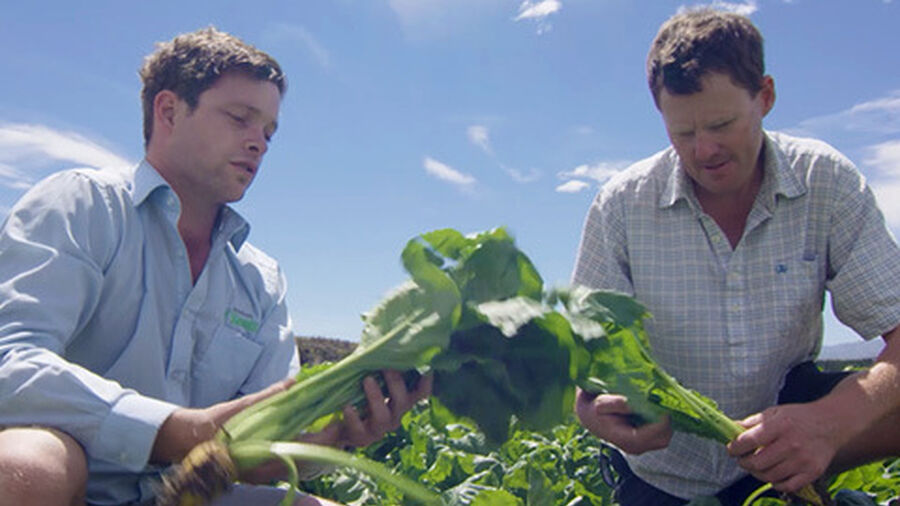 Thomas Bird - Agronomist, Central Otago
When it comes to the health of a farmer's soil, having a well-planned crop rotation can increase yields of winter and summer forage crops in ways that contribute to a more profitable and sustainable business.
The practice comes from knowing that planting the same type of crop repeatedly in the same area drains the land of the nutrients needed for that plant's growth, and that certain pests can reach levels that are hard to control when they learn to make a home near a paddock that always has the same type of crop or pasture. As a result, land can be more susceptible to negative effects of cultivation if the same type of crop is planted repeatedly season after season. And with increased investment in irrigation and storage across Central Otago farmers will need to be conscious of crop rotation and the importance of this to their business.
For these reasons, among others, we place a strong emphasis on crop rotation planning with all of our farms; asking everything we can to collect data and improve systems well in advance of spring sowing so we can increase that all-important yield. And one crop we continue to recommend is fodder beet.
Fodder beet has changed the game when it comes to adding flexibility to traditional systems; because where winter feed rotations were intensive farmers can now utilise up to three different crops over an 18-month period to satisfy winter and silage requirements. One example we've seen success with is to sow fodder beet in spring for winter grazing followed by spring sown oats for cut and carry and a late spring/early summer brassica for winter feed such as kale or rape.
A rotation such as this avoids the double cropping of homogenous species and optimizes the economics of weed control, sustainable nutrient management and helps to mitigate soil borne diseases such as club root and dry rot. The following example also highlights how effective crop rotation has added value and overcome traditional problems here in Otago:
Problem:
Increasing the percentage of grazing platform re-grassed every year while providing enough spring silage to stay self-contained (no bought in feed).
Solution:
Plough and cultivate poor performing paddocks early spring after calving, then bulk spread oats with capital fertiliser prior to last cultivation and roller drill new permanent pasture as a final pass.
Result:
Permanent pasture is established underneath green chop oats and target green chop yield is enough to satisfy supplement requirements, re-grassing poorer performing pasture paddocks at the same time.
Our agronomists' understanding of agrichemicals and the cost of inputs required to hit target yields is of utmost importance when it comes to planning crop rotations. And by using Agworld, a cloud-based agronomy app, we're able to ensure our plans are costed and recorded prior to and throughout the growing season. This lets us be more precise with pre-determined budgets when it comes to making decisions that result in healthy pastures and successful crops.
For more information or to find out we can use rotational crops to improve your operation, feel free to contact us or myself, Thomas Bird for any Central Otago enquiries.