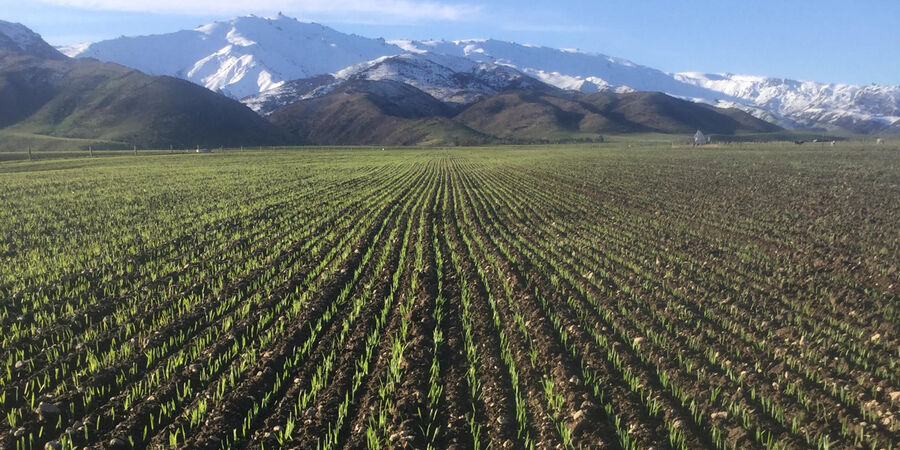 Are you about to finish your winter feed crop? Use the N before you lose it! Catch crops are an efficient tool to extract mineral nitrogen and other nutrients before it has the potential to be lost via leaching or soil run off. (Article continues below)
Winter 2022 Specials: Catch Crop & Stitch-In Varieties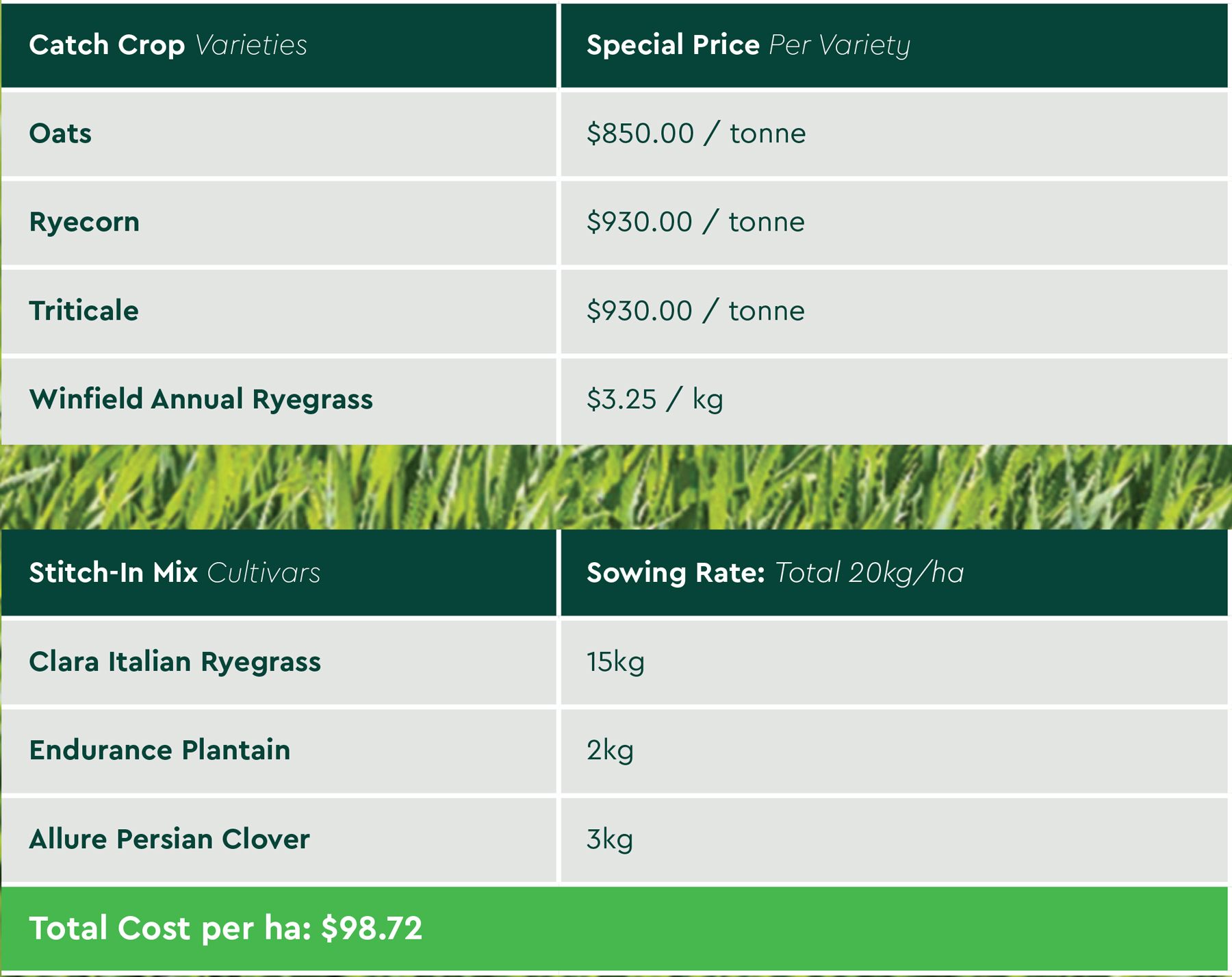 What is a catch crop? It is a 'winter active' cereal or grass species that can germinate and establish at colder soil temperatures. Oats, barley, triticale, and italian ryegrass are all examples of species which can be utilised in a catch crop following a winter feed crop for either green chop or whole crop silage, grain, grazing and green mulch manure. These species these have large fibrous roots which utilise loosely held nutrients, such as nitrate nitrogen, before it descends further down the soil profile and out of the farming system.
Trials conducted by Dairy NZ have shown catch crop biomass contains up to 89kgN/ha at the time of harvest, that's the equivalent of approximately 200kg/ha Urea or $266/ha of N fertiliser value. As well as offering environmental benefits, catch crops can also benefit the farm system economically producing a gross margin up to $1261/ha (source Dairy NZ) or feed for as little as 8.1c/kgDM.
Catch crops are most effective when sown as early as possible, when conditions allow, after the winter feed crop. There is a strong relationship between time of sowing and reduction of N leaching as shown for oats in the table provided (source, Dairy NZ)

Some additional points to consider about catch crops:
Try to minimise tillage if winter pugging is low and drill deep (3cm) to limit pulling from birds
Aim for high plant populations greater than 300/m2 as time to canopy closure is reduced
Apply a small amount of P at drilling (50-75kgs) to aid establishment.
Harvest as green chop silage (booting stage) for maximum yield and quality
We currently have a wide range of cereals and Italian ryegrass seed available so get on the front foot this spring and talk to Catalyst Performance Agronomy about how catch cropping can benefit your farm system and help you make the most from your land. Visit Our Team page to contact a Catalyst agronomist in your region.
For full details, terms & conditions of the Winter 2022 Specials, download the PDF here.