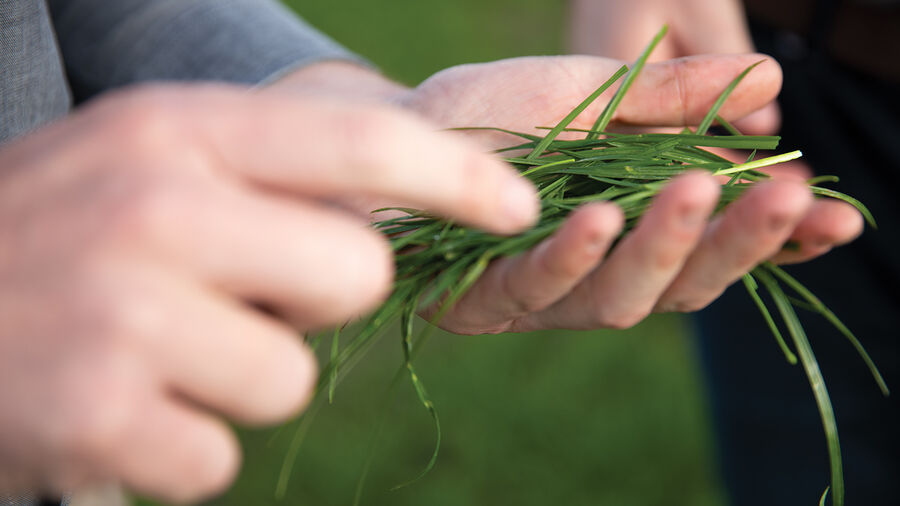 "Pasture renewal is a profitable on farm investment with a fast return. Selecting the right mix of high performing varieties will ensure the productivity of your farming business."
– Thomas Bird, Senior Agronomist, Wholesale Seeds
Re-grassing is one of the most cost-effective ways to ensure the future productivity of your farming business. The difference in yield between old and new pasture paddocks can be up to 8T of dry matter per hectare, per year.
Many regions around New Zealand are currently experiencing a surplus of feed, so it is a great time to identify and remediate poor pasture performance on farm through renewing pasture. Our agronomists are well versed in pasture renewal and will take you through each step of the process to ensure your success.
Factors to consider:
Cultivar and endophyte selection
Cultivation and drilling method
Weed and pest control
Fertiliser programmes
Grazing timing
As agronomy-led solutions providers, we bring together the right advice with the right inputs – tailored to grow pastures that increase production now and in the seasons that follow.
Added benefits of pasture renewal:
More feed translates to more milk in the vat
Faster liveweight gains
Higher stocking rates
Fewer weeds
Higher ME
Autumn Regrassing Specials
Enter your details below to download our current regrassing specials, including Sheep & Beef, High Performance Dairy, Economy, Stitch-In Short Term, and Stitch-In Long Term mixes.